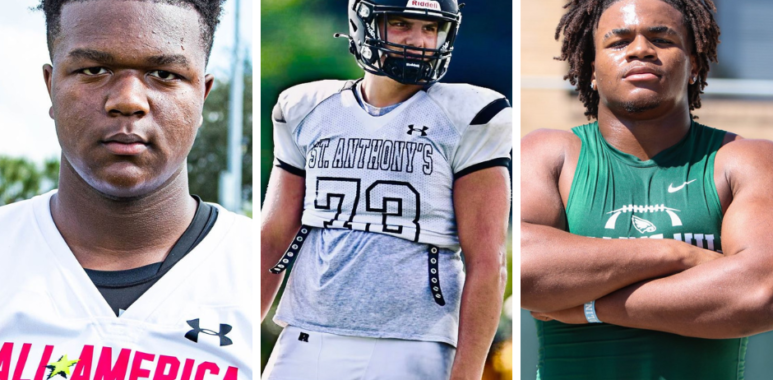 How did we do? DT Edition
After releasing the initial Top 102 in January and updating the rankings in April, Deuce Recruiting wanted to assess how well our evaluations aligned with what colleges observed during Spring practice and Summer Camps.
Here are the top four ranked defensive tackles (DTs) and their prospects:
Next up:
Bryce Perry-Wright, ranked seventh nationally as a DT, displays immense potential. Playing for the powerhouse team Buford in 7A Georgia, Perry-Wright could easily emerge as a five-star player. He has already received over 20 offers, including interest from Ohio State, Texas, and Auburn.