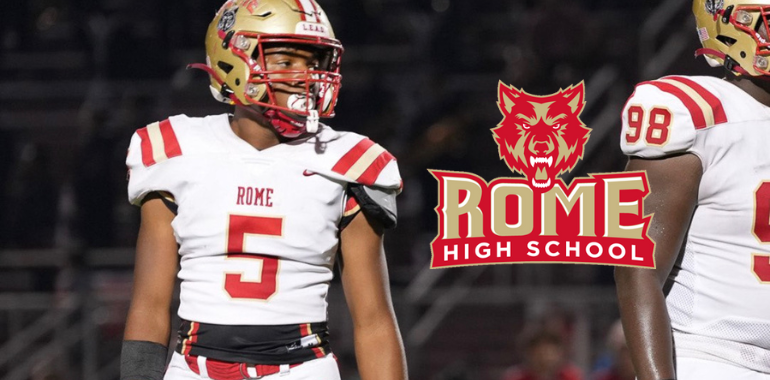 Class of 2026
Football
Georgia
High school
Stepping Into A Big Role And Making The Most Of It
For Rome's Dash Kinnebrew has been nothing but big expectations come at him very quickly while expected to fill a big role on the team early in his career. 
Last season was a great learning experience for Kinnebrew due to the fact that it was cut short but Kinnebrew believes he made the best out of the situation. 
The off-season was great for Kinnebrew as he took time to think if he really wanted to be a part of the team and he convinced himself that he did as this season suprised him because he had little to no clue he would be getting the amount of playing time he's received. 
"Coach Reid has believed in me even when I didn't believe in myself but the season is going great." Says Kinnebrew.
"The plans for the remainder of the season as a team is to first become region champs and after that work our way to the state championship" Kinnebrew stated. 
It's clear that the coaches at Rome High really have high expectations and through the history of Rome's winning tradition it's only right it continues with high standards. Dating back to East & West Rome both winning multiple state titles and Rome doing the same. 
Giving guys like Kinnebrew high expectations only leads to winning big games and building great young men. The coaches believed in him and now he can see what they see and believe in himself. 
"The plans i have for me individually really is just to keep getting better and better every week because im the young guy out the group and me progressing every week benefits me and the team so I will continue to try to get better." Says Kinnebrew.