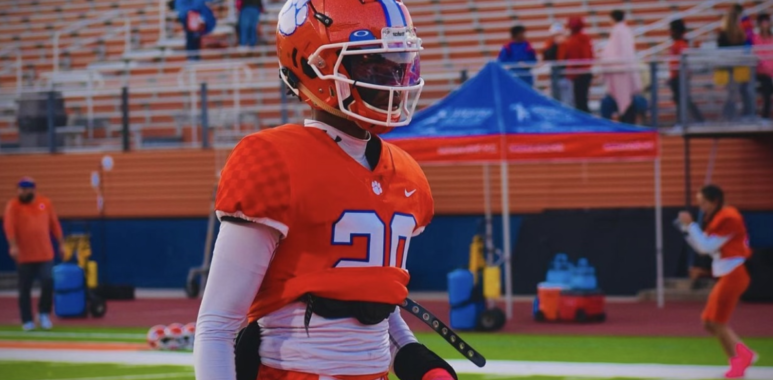 A Big Fish: Which school is going to "hook" Zelus Hicks?
Zelus Hicks | 2026 DB | Parkview High School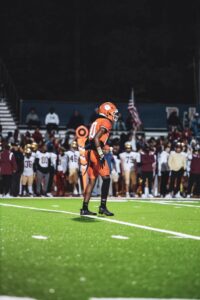 Getting the opportunity to speak with Zelus was quite a treat. Known for his big play ability and athleticism, there was such a touch of humility in his answers. For the older generations, it sure is nice to read about a kid with endless possibilities that understands who, what, and why got him where he is today. Some school is going to get a good one down the road. All that aside, if you want to catch up with Hicks but miss him on the football field, go by the nearby rivers and lakes. You'll likely find him there with a fishing pole in his hands. And if he's not on the water, he's probably nearby taking photos as he moonlights as a photographer from time to time.
I asked Zelus what separates him from the rest of his 2026 classmates. "I think the biggest difference between me and my peers is my size and knowledge and understanding of the game," he said.  Turn now to recruiting, Hicks just received offer number three from Tennessee following in the footsteps of Georgia and Louisville. We asked if there was an early favorite or one that stood out. Hicks responded, "Really all of my offers are big. I can't really put any in-front of the other right now." He added the biggest thing he could be doing was, "working…I'm hoping to keep to getting offers from all around as I continue to get better."
In the midst of becoming a household name on the gridiron, and taking time away from the game for hobbies, Hicks doesn't have to look far for inspiration. Zelus said, "My biggest inspiration is my dad because he had all the talent to make it big, he just made a few mistakes and he inspires me to make it." As far as molding his game, Zelus really likes Sauce Gardner and Kelee Ringo.
In typical Hicks fashion, he couldn't leave the conversation without crediting some of his coaches…"Many coaches have made a big impact on my life. My 8th grade coach, Coach Nate, a lot of my trainers, Coach Ant, Coach Marty and Coach Alex as well." 
The last thing to know about Zelus Hicks is Parkview is a favorite to win the 7A state title next year. As Hicks puts it, "by any means."