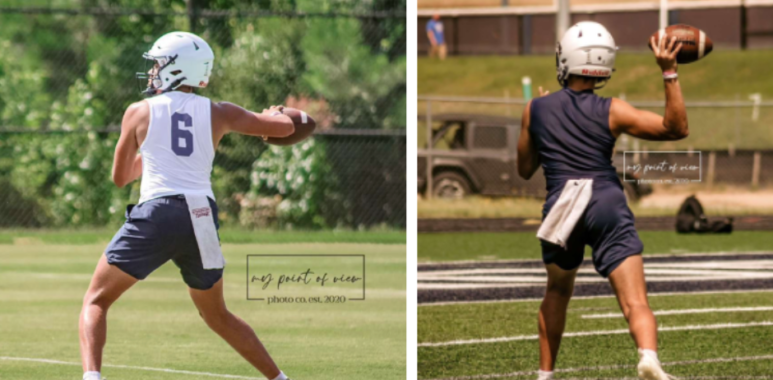 Class of 2026
Football
High school
Big Time Talent, Striving for Big Time Goals
Braxton Anderson, the 2026 QB from White County, had different plans for last season, but his personal goals didn't materialize as expected. Despite limited playing time on Friday nights, Anderson stands out as an exceptional young man and an incredibly hard worker. He continuously trains and proves his readiness to play at any time. Keep an eye on his rapidly developing skill set, as it won't be long before he showcases it.
When asked about his off-season progress, Anderson responded, "It has gone really well. I've made significant improvements in the weight room and on the football field, while also growing as a leader."
During 7V7s this summer, Anderson's performance has been outstanding, catching the attention of many. At the Clemson camp, former Clemson QB Tajh Boyd even took notice of Anderson due to his standout performance, which is a positive sign for the young QB.
Braxton has ambitious goals for both himself and his team. "My individual goals for the upcoming season are to start on varsity and throw for 2,500+ yards. As for the team, we aim to win the region championship and ultimately secure a state championship," Anderson stated.
With his strong work ethic, faith-driven mindset, and willingness to face any challenge, Braxton Anderson is set to become a household name in the state in the coming years. He embodies the qualities of a future winner.
You can follow him on social media:
IG: braxton_anderson_3
Twitter: BraxAnderson_26