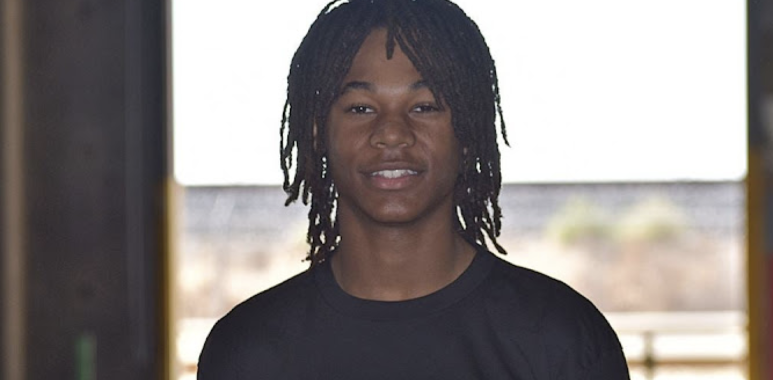 Class of 2026
Football
High school
Cynai Thomas Is The Next Great Westcoast Wideout
Twitter: @cynai_thomas
Cynai Thomas is close to making his dreams come true. "Oregon State University is where I want to go, so we're going to make that happen," he said. He received his first Division 1 offer from the Beavers this summer while attending their camp, and paid a visit to Reser Stadium for their game against the University of Oregon on November 26.
Thomas is a class of 2026 wide receiver out of East Palo Alto, CA. Tall, lengthy and explosive, he is one of the most exciting receivers to watch, constantly making highlight reel grabs. "I'm able to make catches that some people can't make," he said. "I can go up and not be scared to come down." Alongside football, Thomas also competes as a high jumper, which he says helps with his "bunnies" on the field.
His first season of high school football proved to be a big step in his development. Playing with new teammates and a new quarterback for the first time, Thomas was grateful for the opportunity to meet new players. "Building chemistry with a new QB is really hard, but me and William Roberts found a way and had a good connection this season."
Even though the season is done, Thomas hasn't stopped working. Prior to his interview, he was busy with a workout, practicing his releases and catching with the JUGS Machine. While he's accomplished a lot already, he has a few more goals in mind. "One, I want to get my speed up, and two, I want to be a nationally recruited player," he said. Thomas also participated at the RVC Showcase this summer, standing out as the youngest player in attendance.
It doesn't take long to see just how much passion Cynai Thomas has for football. He spoke very highly of his visit to Oregon State, praising the environment he was in. "The bands are crazy out there, and they really love football," he said. "To see someone put that much emotion into a kid, it's better than anything in the world." With three years left of his high school career, Thomas has plenty of time to continue making his dreams come true.