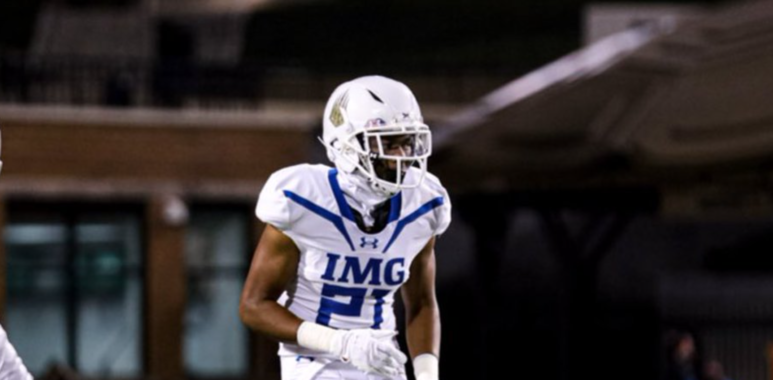 Class of 2026
Football
High school
Ranked
Zechariah Fort | More than the Next Man Up
Zechariah Fort is arguably one of the top DB's in the nation for the class of 2026. We initially pegged him as the 10th best prospect overall, regardless of position, in our Top 102. He's rangy, heady and will hit you. The 5'10" 175lb product from IMG, initially rated a 4 star prospect, already holds a plethora of offers from the likes of Tennessee, Florida State, and many others. He will be a top get in a few years for top programs across the country. We followed up with Fort on his ranking and to see if there was anything going on within his recruitment.
What does it mean to be named one of the top players in the nation for the class of 2026?
It's an honor to be named one of the top 10 players in the nation in my class. Just looking at the names of the kids on the list, it's a lot of ballers ….it's a big accomplishment and makes me want to work even harder.
You've had some early offers – are there any schools on top right now?
All the schools that offered me I'm super excited about. I look forward to hitting campuses in the near future to see all of the programs.
Are there any offers you're hoping to get or schools that haven't offered you, you have your eye on?
I'm really interested in all programs right now.
Do you have any visits lined up this spring or college camps you're planning on attending in June?
This spring I'll be going to Texas, Oregon, Oklahoma just to name a few.
Fort is taking a pragmatic viewpoint in his recruitment. Knowing what offers are already on the table and even though he didn't say it, we will, he'll have plenty more to choose from, he's trying to see as much as he possibly can early. IMG has been known to produce a long line of standout corners, Fort is more than the next man up. He has the ability to be one of the best.