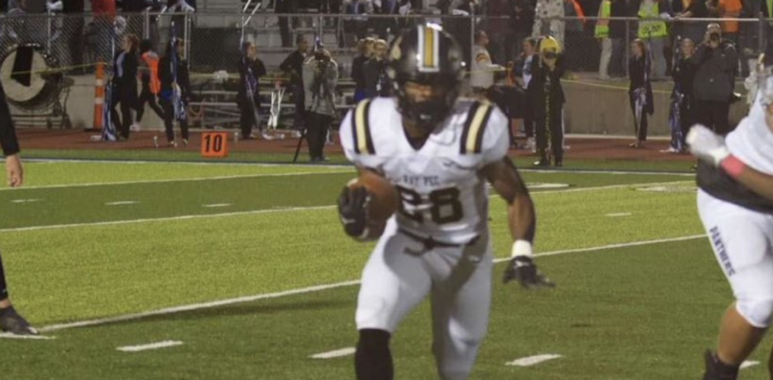 Class of 2026
FBU
Football
High school
Ranked
DeZephen Walker | Thankful, Honored, and Ready to Get Back to Work
We had heard about DeZephen Walker, then we saw DeZephen Walker. Wow. Playing with some of the best in the class of 2026 in Naples via the FBU/Adidas All American Game, Walker dazzled and put on a show. The upside here is somewhat unimaginable. He's tough, can run between the tackles, and when he gets to the edge, there aren't many that can catch him. We actually wrote about him in our FBU recap a month ago. We always talk about the importance of competing and what it can do for you. His performance that night skyrocketed him in our rankings. He catapulted up to #51 overall, the #3 overall running back and a 4 star prospect. To date, the 6' 190lb product has offers from Kansas State and Georgia, who offered almost immediately after his performance. We had a quick Q&A with Walker to learn more.
What does it mean to be named one of the top players in the nation for the class of 2026?
I'm thankful, honored and ready to get back to work.
You've had some early offers – are there any schools on top right now?
I'm just grateful for the offers and the opportunity to play on the next level.
Is there anything special about some of the offers you have?
All of the offers are special; I continue to do my best and work hard.
Are there any offers you're hoping to get or schools that haven't offered you, you have your eye on?
Any opportunity to play on the Division 1 level; I will be grateful and will keep my eyes on any offer I receive.
Do you have any visits lined up this spring or college camps you're planning on attending in June?
Looking forward to it, but no not at this time.
It's clear Walker is appreciative of any and everything at the moment, keeping his options open and most importantly, the work as the most important piece. Expect to see this name and hear a lot about him over the next few years. He has the potential to be the best back in the nation.