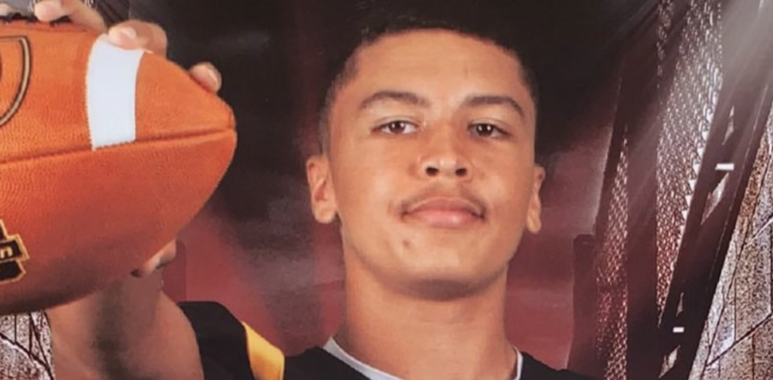 Class of 2026
Football
High school
Ranked
Josiah Oxendine | Chasing Greatness
Josiah Oxendine is a Palmetto state product that just capped off a very productive freshman season where he picked up multiple offers.  On top of the four offers he currently holds, Deuce Recruiting saw enough to name him one of our Top 102 players for the class of 2026. We were able to get in touch with Oxendine and ask him about the list as well as get caught up on his recruitment.
"I try not to get caught in rankings and stars, but it is an absolute honor to be recognized for all the work I put into my craft and be labeled a Top Player in the Class of 2026. Thank you!"  While we don't do it for the thanks, in this case, "you're welcome"…it was more than deserved.
Q&A on Recruiting
You've had early offers – are there any schools on top right now? If so, why? How many offers do you have?
I have 4 verbal offers but it is way too early in my process to say that one school is on Top. Hopefully, real soon I will be receiving some more offers.
Is there anything special about some of the other offers you have?
I have 4 FBS offers and one of those is a P5. My offers were earned during the Spring and Summer around Camp Season.
Are there any offers you're hoping to get or schools that haven't offered you have your eye on?
I'm out here chasing greatness. Grinding to improve my craft and my brand everyday. I believe as I continue to grow and develop more scholarships will come. I'm open to any school that believes my talent/potential is a fit.
Do you have any visits lined up this spring or college camps you're planning on attending in June?
Yessir! I'm planning to visit some spring games and put lots of work in during College Camp SZN. I'm open to colleges that would like to invite me to come and spin it at their campus.
Based on what he did last camp season, the fact that he's continually worked to get better and what he's currently focued on… there's no telling how many offers we're looking at this time next year. Special talent and special kid…chasing greatness.